This review is brought to you by the Book Valkyrie. Enjoy!
DISCLAIMER: Ebook provided by NetGalley in exchange for an honest review
TW's: In general, this is a pretty light and fluffy read. However, some of its content might be triggering to musophobics.
4 stars
Clara Stahlbaum has her future all planned out: marry the charming pianist with whom she has fallen so deeply in love, and lead a life full of joy and music. But on Christmas Eve, when Clara is anonymously gifted with an intriguingly enchanting nutcracker, everything changes.
Suddenly, Clara is thrust into a world full of magic, war, and a terrifying force of evil that must be brought down. When Clara finds the fate of the Nutcracker (and his empire) in her hands, she must find a way to defeat this mysterious evil before it's too late.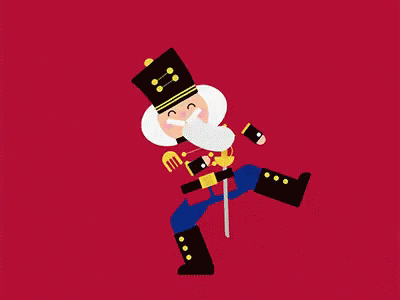 Sorry about that mediocre synopsis. If you've read my previous reviews, you'll know that I'm absolutely awful when it comes to writing summaries of books. Oh well. What can you do when you're an unskilled blogger like me? Womp, womp, womp…
Anyway, getting back to the point, this book was pretty dang good.
In the beginning, I was skeptical. Clara, our MC, was 100% head over heels for Julien, our macho, manly musician (talk about alliteration!) / love interest dude. This kind of bothered me because it was yet another example of a young woman swooning over some random guy that she doesn't even know (*facepalm*). But fortunately, as I continued to read the story, I soon realized that Clara wasn't genuinely in love with Julien. She was simply using him to fill the hole that (SPOILER ALERT) her father's death had left in its wake.
Yes, the Enchanted Sonata did have its cheesy moments, but it was still a pretty great read. The pacing was perfect and I found myself falling in love with the dazzling, fantastical setting.
My only complaint was that Clara seemed like a rather bland protagonist. She didn't have much of a personality, and (though I hate to say this) her character was kind of boring. I would have appreciated it if she was more fleshed out.
Overall, I'm glad I read the Enchanted Sonata. I'd definitely recommend it to anyone looking for a fun, magical book to enjoy during the holidays!
Thank you to Heather Dixon Wallwork and Smith Publicity for supplying me with this ARC!