Hey, bookworms! It's Octavia/the Book Valkyrie here today with a very exciting blog post! Presenting *cue drumroll* my very first book haul here on Mythical Reads!! All of the books mentioned in this post were purchased over the course of several weeks, not all at once. So, with that being said…
BRING ON THE BOOKS!!
1. Flashback (Keeper of the Lost Cities, #7) by Shannon Messenger
Since I'm a kotlc superfan, I actually bought TWO copies of this book (#NOSHAME)!  One of them was the B&N exclusive edition that came with beautiful artwork done by Shannon herself AND a short story in Fitz's PoV (I know… Why can't it be in Keefe's?). Additionally, I purchased a copy from Kepler's Books to get signed at Ms. Messenger's Los Altos event (which was MEGA FUN!!). I finished Flashback last night and it was AMAZING (Despite the lack of Keephie moments). The only downside is that now I have to wait A WHOLE 'NOTHER YEAR for the next book to come out!! *climbs into cave for hibernation* See ya in twelve months!
2. The Afterlife of Holly Chase by Cynthia Hand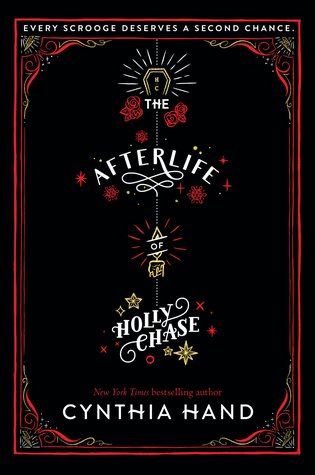 I picked this up at my school's book fair looking for a fun Christmas read! Y'all will definitely see this on my December TBR! (;
3. The Forgetting by Sharon Cameron
Another book that I got at my school's book fair! This one is really hyped up, so I have high expectations!
4. The Traitor's Game by Jennifer A. Nielsen
I feel like there's an unusual abundance of  YA books with the word "traitor" in them being published. The Traitor's Kiss, The Traitor Prince, The Traitor's Game… I don't know, is it just me? Anyways, this is YET ANOTHER book I got from my school's book fair. I know, it had a pretty good selection of novels this year!
5. Darius the Great is Not Okay by Adib Khorram
I don't know how I haven't read this yet!!! It looks totally awesome! Plus, so many of my friends have recommended it to me.
6. The Nowhere Girls by Amy Reed
This has been on my TBR for a super long time, so I'm finally reading it! The synopsis looks very promising, and come on… talk about cover love! ❤
I'm overjoyed to announce that I've ordered my first bookish subscription box from Unicorn Crate! The box includes a book, but the title is not given. Hmm… Very mysterious. The synopsis is here, so if you have any guesses as to what it might be, feel free to help me out and let me know in the comments!
Well… That's a lot of books!!!

I know… If there's anything you've taken away from this post it's probably that I HAVE AN EXTREME PROBLEM! I need to stop buying books!
Oh well. 
Anyways…
Thanks for checking out this post! I'll be back with more fun lists and book reviews soon! Have a great Sunday, everyone!!