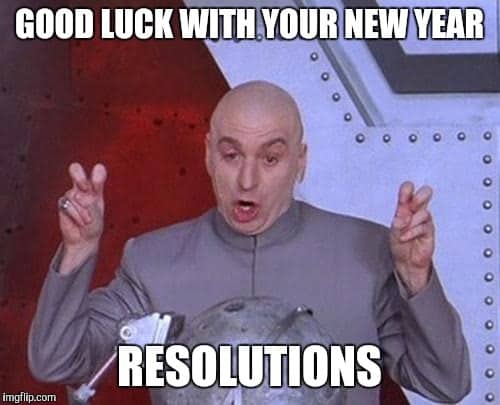 You know what they say… New year, new you! So let's rebuild ourselves by eliminating bad habits (specifically bookish ones) and setting up some, shall we say, ambitious goals.
My Bookish Goals For 2019:
Do a HUGE book unhaul. At this point, my bookshelves are overflowing with books, and I could really use some more space for all the novels I am sure to purchase throughout the year ahead!
Finish the series I started in 2018. Finishing series has always been a major problem for me. What can I say? I finish Book 1, but then a novel in a whole 'nother series catches my eye, and I abandon the one I was in the midst of reading. Some series that I'd like to finish this year are the Red Queen Quartet, the Infernal Devices Trilogy, and the Graceling Trilogy.
Read all of the unread books on my shelves. The amount of books in my house that lay around unread is simply embarrassing. Just quickly glancing around my room right now I can spot six brand-new books just waiting to be read. Agh, I am a horrible person.
Write more reviews. Let's face it: I suck at writing reviews. I'm sorry but they just require so much thought and focus, and my mentality can't handle that… I know, I'm pathetic. Typically, I write one or two book reviews a month, but it's time to change that! My goal, starting February, is to write at least three reviews a month, which will be quite a challenge. I don't know how long I'm going to stick with this one, folks.
Interact with more book bloggers. I'd love to become more invested in the book blogger community by communicating with other bloggers like myself, but I'm such an awkward, socially-challenged weirdo that I'm bound to scare people away, which is not my goal at all! Welp, what can you do?
Read more classics. I read an astonishing total of two classics in the year of 2018, which really isn't something to be proud of. But this year, my plan is to read at least eight classics. Ambitious, I know, but I have faith in myself! Nope, jk.
Read less YA fantasy. In 2018, I'm pretty sure that 99% of the books I read were YA fantasy. No joke. I'm sorry, but I love it! It's going to be difficult, but in 2019 I'm going to try to dip my feet into some other genres and distance myself from YA fantasy a bit… (Agh, guys, I'm rereading this goal now, HA there's no way I can do this)
Read at least 180 books. In 2018 I managed to read 140 books, so this year I'm going to try to up my game by reading 40 more!
That's it! For now…
Honestly, I have so many issues and bad habits that I'll probably come up with 10 more goals within the next 24 hours. But that's a good thing, right? That I'm an inspired, motivated individual?
Anyways…
Do you have any bookish New Year's resolutions that you'd like to share? Let me know down below!
Thanks for reading, everyone, and happy Sunday!
-Octavia