Title: Mirror, Mirror
Author: Jen Calonita
Page Count: 352
Publisher: Disney Press
Publication Date: April 2, 2019
Rating: 4 Stars
TRIGGER WARNINGS: Murder, attempted murder, mention of animal-slaughter, parental neglect, poison.
Disclaimer: This ARC was sent to me by NetGalley in exchange for a 100% honest review. The following paragraphs consist of my own views and opinions, some of which may differ from yours. Please understand that me not agreeing with you on something is not a personal attack on you! Thanks!
MY REVIEW:
***MILD SPOILERS AHEAD***
The Disney Twisted Tales Collection is something that has been very hyped up lately, so you can imagine my joy and surprise when my request to read Mirror, Mirror was accepted on Netgalley! Speaking of which, before I actually delve into this review, I'd like to express my gratitude to Jen Calonita, Disney Press, and, of course, Netgalley for providing me with a digital copy of this novel! Thank you all very much!
With that being said, let's start with a brief synopsis for those who are not familiar with this book.
Set in the aftermath of her mother's death, Mirror, Mirror follows the story of a teenage Snow White as her kingdom falls into the hands of her wicked stepmother, commonly referred to as "the Evil Queen" by those she dictates. Shunned and condemned by the Queen, Snow keeps her head down at the castle, hoping to make the best of her situation.
But when new information about her parents resurfaces and a plot to kill her goes haywire, everything changes for Snow. With the help of a group of wary dwarfs, a kind prince she thought she'd never see again, and a mysterious stranger from her past, Snow embarks on a quest to stop the Evil Queen and take back her kingdom. But can she stop an enemy who knows her every move and will stop at nothing to retain her power… including going after the ones Snow loves?
This tale is told in alternating third-person perspectives, one being Snow White's, and the other being Ingrid's (the Evil Queen's).
***
I have a lot of feelings about this book. Let's start with the good–
I really loved the characters. I know I'm not alone when I say that the Snow White Jen Calonita provided us with was wayyy better than the one originally created by Disney. The Snow found in this book is an intelligent, independent young woman who is capable of defending herself without relying on the assistance of some big, strong, macho-man. But, at the same time, she still manages to retain the few valued traits of the original Snow White we've all come to know: Kindness, compassion, and generosity. And somehow, she didn't read off as a goody-two-shoes, which is actually quite surprising considering how few flaws she had. However, speaking of which, Snow's lack of even the slightest imperfection led her to have not as much depth as a reader might desire. I feel like she could have been a lot more interesting to read about if she just had a few complex qualities about her. But, nevertheless, she was still an admirable female protagonist that I appreciated very much.
I also really liked reading the story in Ingrid's perspective, which is rather odd since she was THE EVIL QUEEN, one of the most despised villains amongst society today!
I thought that Ingrid's character arc was overall very well written. Flashbacks in the book reveal the hardships Ingrid dealt with throughout her past, but it is obvious that Ms. Calonita did not intend for said hardships to excuse Ingrid's wrongdoings. In fact, whilst reading this novel, I felt not an ounce of sympathy for Ingrid. In the book, she is repeatedly given chances to redeem herself after committing unrighteous acts, yet she continues to conduct herself in a cruel and wicked manner anyways. Envy, jealousy, and hunger for power darken her soul and wipe out any goodness that might have formerly resided there. In fact, these emotions end up leading to Ingrid's own self-destruction.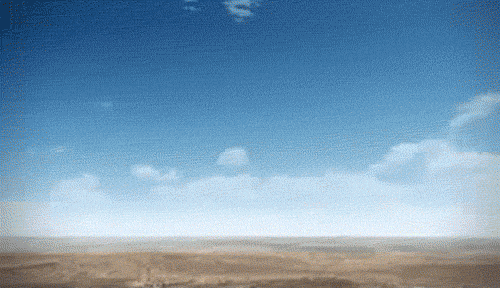 All this information makes Ingrid out to be an utterly hateable character, which I suppose she is, but I still found her exceedingly interesting to read about. I think it is very commendable when an author manages to create a complex villain with the ability to leave your emotions all jumbled up in such a way! Well done, Jen Calonita!
Moving on, I was also (surprisingly) quite fond of the romance. I mean, it wasn't incredible or anything, but FOR ONCE IN YA LIT HISTORY the male love interest wasn't a complete and utter dirtbag! I actually thought that Henri (da love interest <3) was a great character, for he viewed Snow as his equal and always treated her with respect, kindness, and consideration.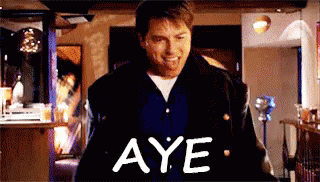 Okay, now let's talk about the few things I didn't like about this book.
For starters, the misleading "twist" mentioned on the cover. It wasn't the twist itself that bothered me, but the fact that by being plastered across the cover in bold, dramatic letters (What if the Evil Queen Poisoned the Prince?), it leads readers to believe that it is a major part of the story, which it really isn't. In fact, this so-called twist only occurs within the last 10% or so of the book without any build-up or development… #falseadvertising
Additionally, I disliked how the first 50-60% of the novel basically WAS the original Snow White story we've all heard hundreds of times… Maybe a bit more of a wordy version (considering the book is 350 pages long), but certainly not original enough to be deemed a retelling. Yes, in the latter half of the story the plot does expand and become more intricate, but I just wish that the former half could have been a little more interesting.
But, disregarding those few details, I really enjoyed Mirror, Mirror. It was an enjoyable take on the tale of Snow White, and I'm very glad I read it. I am eager to read more of Jen Calonita's writing, and I'd love to check out the rest of the Disney Twisted Tale series!
Once again, thank you NetGalley, Disney Press, and Jen Calonita for providing me with this lovely story!
Thanks for reading this review everyone! I know that it was an especially long one, so I'm extremely grateful if you were able to make it to this point! Anyways, I encourage you to check out Mirror, Mirror and add it to your 2019 TBR! Make sure to pick up your own copy when it hits shelves in April of this year!
Farewell (for now), and have a spectacular rest of your week!