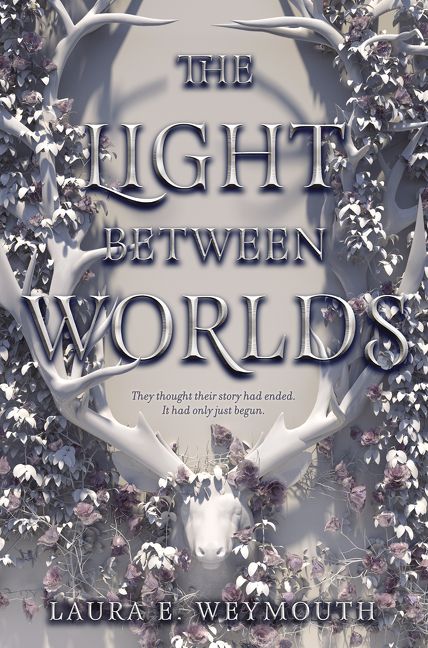 Trigger Warnings: Mental illness, depression, self-harm, blood, war, bombings, murder, male entitlement
Synopsis:
The Light Between Worlds is a breathtaking story following sisters Evelyn and Phillipa as they get swept away from a war-invested London to a magical and beautiful kingdom known as the Woodlands.
After flourishing and living freely there for five long years, the sisters finally find themselves back in London, no time having passed and nothing having changed… Except themselves, that is.
Now Evelyn, feeling hopeless and miserable in a world that seems to be nothing compared to the one she just left, is desperate to return to the Woodlands and once again feel the joy that it previously brought her. Meanwhile, Phillipa, away at boarding school in America, just wants to move on and make a life for herself in the world that she's only just returned to.
But when Evelyn's heartbreak leads to her sudden disappearance, Phillipa embarks on a journey to find and save her sister, no matter what it takes.
Rating: 5 Stars
***
I have not been hit by a book this hard in years. And that's saying a lot, considering I've read practically every "you-will-sob-your-heart-out-while-reading-this" book.
Everything about the Light Between Worlds was beautiful. The settings and characters especially, I feel.
Throughout my years of reading, many characters have come and gone. Very few stand out enough to stay with me for a long time. Remarkably, Phillipa and Evelyn are among those few. They were both stunningly written characters in so many ways, from their tragically beautiful relationship as sisters, to their individual personalities. Evelyn's feelings of hopelessness and loss broke my heart, and Phillipa's devotion to her sister made me sob tears of joy. I also have much appreciation for the secondary characters in this book. I adored Cervus, Jack, and Tom, for they all had unique and interesting characteristics that contributed to the story being told. I think it's safe to say that Laura E. Weymouth has created some of the most breathtaking characters in YA literature today!
This book's setting was also enchantingly crafted. When I was reading the flashbacks in the book that took us back to the sisters' time in the Woodlands, I literally felt like I was there with them. The Woodlands was described as a such a dazzling, luminous place that I couldn't help but feel like I had drifted off into a beautiful dream.
I've heard people claim that this book is just a rip-off of Narnia, but that couldn't be any more false. If you are under half-way through the book and have that mindset, I encourage you to keep reading, for you will eventually see how much originality it actually has.
I also think I should mention that all though it is of the magical realism genre, this book (in my opinion) depicts mental illness (specifically depression) in a raw, honest way. If you are looking for a vivid and powerful book that has a well-written portrayal of mental illness, then this is the book for you.
Though I've only just read it, this book holds a special place in my heart. Every page of it contained so much intensity and meaning that just thinking about it now is making my eyes well up with tears of sadness, joy, longing, happiness, and freedom. Don't understand what I mean by that? Well, there's only one thing you can do then, isn't there?
Go read this book. (;