Title: Spin the Dawn
Author: Elizabeth Lim
Publisher: Random House
Publication Date: July 30th, 2019
Format: Electronic ARC
Page Count: 400
Synopsis (Via NetGalley):
Maia Tamarin dreams of becoming the greatest tailor in the land, but as a girl, the best she can hope for is to marry well. When a royal messenger summons her ailing father, once a tailor of renown, to court, Maia poses as a boy and takes his place. She knows her life is forfeit if her secret is discovered, but she'll take that risk to achieve her dream and save her family from ruin. There's just one catch: Maia is one of twelve tailors vying for the job.
Backstabbing and lies run rampant as the tailors compete in challenges to prove their artistry and skill. Maia's task is further complicated when she draws the attention of the court magician, Edan, whose piercing eyes seem to see straight through her disguise.
And nothing could have prepared her for the final challenge: to sew three magic gowns for the emperor's reluctant bride-to-be, from the laughter of the sun, the tears of the moon, and the blood of stars. With this impossible task before her, she embarks on a journey to the far reaches of the kingdom, seeking the sun, the moon, and the stars, and finding more than she ever could have imagined.
Steeped in Chinese culture, sizzling with forbidden romance, and shimmering with magic, this young adult fantasy is pitch-perfect for fans of Sarah J. Maas or Renée Ahdieh.
TRIGGER WARNINGS: Sexism, demons, fires, detailed descriptions of food, battle, mild violence.
My Thoughts:
Thank you to NetGalley and Random House Publishing for this ARC!
If someone were to ask me what my definition of perfection was, I'd thrust this book into their face.
I'm not even kidding.
I really didn't know what to expect from this book, which is why I was slightly hesitant to request an arc of it, but I couldn't be happier that I went out on a limb and did so… Because Spin the Dawn was absolutely incredible!
Where to start?
Maia, our protagonist, was such a wonderfully crafted character! She was strong, rightfully ambitious, and independent, but didn't end up reading off as cocky, obnoxious, or immature like other female protagonists in YA. Maia was constantly inserted into seemingly impossible situations that few could even imagine withstanding but repeatedly refused to give up and never let the toxic individuals around her bring her down. I admired how far she would go to secure the well being of her family, and I loved how she didn't let the discrimination against her gender stop her from protecting those she loved.
Additionally, I simply appreciated the plot itself. It's been saddening to see how similar YA fantasy novels are these days (plot and character wise) and how few of them actually stand out. But, thankfully, Spin the Dawn was a VERY original novel with a premise that has not been featured in other Young Adult works. So yay for that!
I also thought I'd throw out the fact that I didn't mind the romance in this book! Typically, I'm the kind of person who avoids romance at all costs and sticks her tongue out in disgust at the slightest bit of romantic tension… But not for this book! The romance between Maia and Edan (da love interest) was something that I actually sort of rooted for. Elizabeth Lim did a great job at developing their relationship so it didn't feel rushed or unnatural.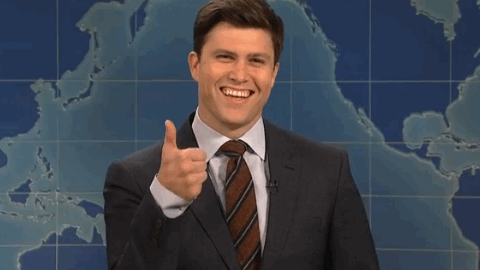 Overall, Spin the Dawn was a book that I really, really enjoyed! I can't wait for this book's publication date because THE WORLD NEEDS TO READ IT! Seriously, guys, make room on your shelves for this gem of a book 'cause you will not want to miss out on all of its glory!!
Rating: 5 Stars