Title: House of Salt and Sorrows
Author: Erin A. Craig
Publication Date: 06 Aug 2019
Synopsis (via NetGalley):
Annaleigh lives a sheltered life at Highmoor, a manor by the sea, with her sisters, their father, and stepmother. Once they were twelve, but loneliness fills the grand halls now that four of the girls' lives have been cut short. Each death was more tragic than the last–the plague, a plummeting fall, a drowning, a slippery plunge–and there are whispers throughout the surrounding villages that the family is cursed by the gods.
Disturbed by a series of ghostly visions, Annaleigh becomes increasingly suspicious that the deaths were no accidents. Her sisters have been sneaking out every night to attend glittering balls, dancing until dawn in silk gowns and shimmering slippers, and Annaleigh isn't sure whether to try to stop them or to join their forbidden trysts. Because who–or what–are they really dancing with?
When Annaleigh's involvement with a mysterious stranger who has secrets of his own intensifies, it's a race to unravel the darkness that has fallen over her family–before it claims her next. House of Salt and Sorrows is a spellbinding novel filled with magic and the rustle of gossamer skirts down long, dark hallways. Get ready to be swept away.
My Rating: 
My Review:
Advanced Copy provided by NetGalley in exchange for an honest review.
I liked this one a lot!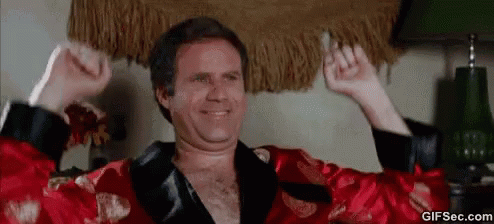 In case you were unaware, House of Salt and Sorrows is a dark, eerie retelling of the Twelve Dancing Princesses with hints of mystery, magic, and intrigue. Sounds exciting, doesn't it? Well, I'm pleased to tell you that it most certainly is!
House of Salt and Sorrows is undeniably a page-turner! The author keeps readers on the edge of their seats as she slowly reveals small pieces of information bit by bit, having us desperate to know what happens next! You may be at a point in the story where you think you've guessed the outcome, and then BAM! Erin A. Craig bombards you with a jaw-dropping twist that you DID NOT SEE COMING. Seriously, I'm not playing games with you guys. I thought I had everything figured out and that the supposed "twist" would just be an overused YA plot device that we've all seen before. In fact, I was already mentally composing the review where I was planning on mentioning how predictable the book was… But NOPPEEEE, it turns out that I was way ahead of myself because the ending totally surprised me.
Okay, okay, enough about that.
Additionally, I really liked the characters in this book. Each one had so much individuality, and you could tell that the author really took the time to develop each character's personality. Well done, Ms. Craig!
The only thing that I didn't love about this book was the romance. Honestly, I just wasn't for it, and that isn't the author's fault at all, it's simply an issue of preference. I just never felt like Annaleigh (the protagonist) and Cassius (the love interest) were all that compatible as lovers, for there wasn't much of a spark between them (in my opinion).
But overall, disregarding that, I enjoyed this book A LOT! I'd definitely recommend it if you are looking for an intriguingly mysterious retelling of an under-represented fairytale!!