Title: Bloodleaf
Author: Crystal Smith
Publisher: HMH Publishing Company
Publication Date: March 12, 2019
Page Count: 373
Synopsis (via Goodreads):
Princess Aurelia is a prisoner to her crown and the heir that nobody wants. Surrounded by spirits and banned from using her blood-magic, Aurelia flees her country after a devastating assassination attempt. To escape her fate, Aurelia disguises herself as a commoner in a new land and discovers a happiness her crown has never allowed. As she forges new bonds and perfects her magic, she begins to fall for a man who is forbidden to rule beside her. But the ghosts that haunt Aurelia refuse to abandon her, and she finds herself succumbing to their call as they expose a nefarious plot that only she can defeat. Will she be forced to choose between the weight of the crown and the freedom of her new life?
MILD SPOILERS AHEAD
I am so grateful that I came across this book when I did, because holy crap… it got me out of one heck of a reading slump.
Putting it simply, March was an awful reading month for me. I read practically nothing due to how many outside obligations I had going on, and I blogged even less. When I did try to pick up a book, everything I read just seemed tasteless and uninteresting. Honestly, March was quite literally my ultimate reading low.
But then April rolled around, and Bloodleaf came to my rescue.
Where do I start? Bloodleaf has restored my faith in YA fantasy, specifically retellings. It has shown me that not all hope is lost for a genre of books that are seemingly getting more and more bland, repetitive, and unoriginal as time goes on. Because the unfortunate reality is that so many YA novels these days are just recycled versions of the same stories that have been told over and over again (Anna and the French Kiss = Again, But Better, Tempests and Slaughter = Harry Potter, Ash Princess = An Ember in the Ashes… you get what I mean). But Bloodleaf has broken this horrific pattern of repetitive and emotionless books. Because it was so. frickin. good.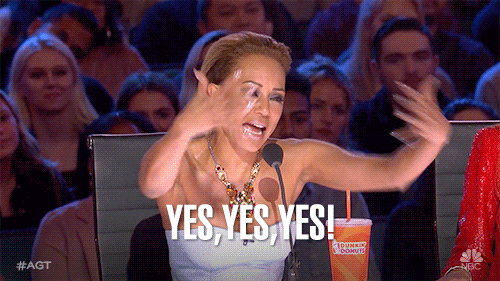 Where do I even start with this one?
How about with its originality, which is something I already briefly mentioned. I can't think of any other book that has a plot even remotely close to Bloodleaf's. Sure, it incorporates witchcraft, ghosts, and magic, all things we've seen in YA before. But at the same time, Bloodleaf stands completely on its own as an original, authentic YA novel. How? Well, Crystal Smith is an incredible author, as she weaves her unique ideas together in never-before-seen ways that don't contain the typical tropes and cliches of YA. It's amazing that Bloodleaf is her debut, for it is truly a well thought out book.
And since we're still on the topic of originality, let's talk about how though Bloodleaf is a retelling, it still manages to be its own book, completely separate from the story it was "based off of". You see, I put that phrase in quotes because to me, Bloodleaf is worlds different than the original Grimm fairy tale the Goose Girl. It consists of its own characters, its own plot, and oh, let's not forget to mention the fact that it's set in a totally different world that has unique characteristics and elements that majorly differ from those of the Goose Girl. In my opinion, Crystal Smith didn't base Bloodleaf off of the Goose Girl, she just drew inspiration from it and made it her own thing!
I also really appreciated the pacing and structure of this book. Events moved swiftly so readers were always caught up in the story's devourable action, but the author left enough room for necessary details and explanations, resulting in a very well developed world.
The only thing I would criticise about Bloodleaf is its characters… And I don't exactly mean the protagonist, Aurelia, who was overall complex and interesting. I'm referring to the secondary characters, particularly Aurelia's relationships with them.
All of the secondary characters were just… boring.
Zan and Kellan, the two male characters both in love with Aurelia (PAUSE: this isn't a love triangle, as Aurelia doesn't return Kellan's affection), could have been the same character if they weren't distinguished by their names. They had no unique qualities, nothing to make them stand out. This also affected my enjoyment of the romance between Zan and Aurelia, because who likes reading a romance where one of the characters is personality-less?
There were also Kate and Nathanial, the two characters that welcome Aurelia into their home when she escapes her attempted asassination and disguises herself as a commoner. Aurelia spends a good portion of the book in the company of these two characters, so it would have been nice to see some development. But unfortunately, like Zan and Kellan, they had no interesting qualities, thus making them dull, unexciting blobs in my mind.
And then we come to Aurelia's family– her mother (the queen) and her younger brother Conrad (the prince), plus her former best friend Lisette (who just happens to be involved with her assassination plot, yay!) Surprise, surprise, this is yet another set of characters with no variety in personality. I will give credit where it's due and say that these three characters in particular didn't appear much in the book, but still! It's not too difficult to add a little personality here and there to make characters stand out amongst each other.
But, alas, this is only the first book in a trilogy. I'm willing to be more lenient with the author in hopes that she's using book 2 to develop her characters more. Therefore, I'm only docking half a star from my rating because EVERYTHING ELSE ABOUT THIS BOOK WAS EPIC!!!
From its original plotline, to its unique setting, to its ability to keep readers captivated till the very last page, Bloodleaf is an incredible book that you'll want to get your hands on NOW. Trust me, you don't want to miss this one!!
Thanks to Unicorn Crate for sending me this in their March box, because I don't think I would've given it a read otherwise! 😂😂😂