Two posts in one day?! Very unusual for me, I know, but I swear it's not a prank. Speaking of pranks, though, it's April Fool's Day! So of course I had to do the April Fool's Day Book Tag! I've never done this one before, so I'm super excited!
Here are the rules:
Mention the creator of the tag (Olivia @ The Candid Cover)
Thank the blogger who tagged you.
Answer all of the questions, or just the ones that you find the most fun (I didn't answer all of them because there were quite a lot).
Tag some other bloggers to do this tag and spread the love!
A FOOL'S ERRAND: A BOOK WHERE SOMEONE IS SENT ON A WILD GOOSE CHASE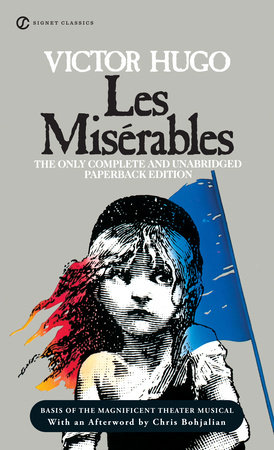 Les Mis will always be the most iconic wild goose chase novel I've ever read. In the novel, French policeman Javert vows to bring Jean Valjean back to prison after he escapes and reinvents himself. Eight years later, Valjean becomes the guardian of a child named Cosette after her mother's death, but Javert's relentless pursuit means that peace will be a long time coming.
NON-EXISTENT: A BOOK WHERE A CHARACTER LOOKS FOR THINGS THAT DON'T EXIST
Remember, it's only a game! In this book, you never quite know what's real and what's not… Characters always question reality and wonder whether or not what they're pursuing actually exists. As said in the book: Welcome, welcome to Caraval . . . beware of getting swept too far away.
PRANKSTER: A BOOK THAT INCLUDES A CHARACTER WHO PLAYS A PRANK ON SOMEONE
Both The Cruel Prince and The Wicked King end with characters backstabbing and betraying one another in very dramatic ways… Typical Holly Black 😂
ABSURD: A BOOK WITH A CHARACTER WHO TRIES TO GET OTHERS TO BELIEVE RIDICULOUS THINGS
Simon vs. The Homo Sapiens Agenda is an absolutely hilarious book. The main character, Simon, gets blackmailed by his "buddy" Martin to do all sorts of ridiculous things that will benefit Martin. This includes lying to his friends and trying to get them to believe some super fishy things.
POSER: A BOOK WHERE A CHARACTER PRETENDS TO BE SOMEONE ELSE
As a theatre geek, it's only natural that I have so many books on this list that are also broadway musicals! In Dear Evan Hansen, Evan doesn't exactly pretend to be another person, but he does fabricate a relationship with a deceased student to become closer to the boy's family… which definitely gets him into a lot of trouble later in the story.
COMEDIAN: A BOOK THAT MAKES YOU LAUGH OUT LOUD WHILE YOU ARE READING
There's no good way to put it, but this book is ironically hilarious, considering it's about a girl with cancer. I know, I know, I sound like a horrible person saying that, but read it and you'll see what I mean. There were definitely several times when I laughed out loud while reading this book!
I tag the following bloggers:
Hope you all have fun with this tag if you choose to do it! Happy April Fools'!