I love fan art.
After reading a great book, I always find myself doing google searches for it online. I love how I'm able to visualize my favourite characters through the stunning art of very passionate fans.
And yesterday, as I was scrolling through some amazing Cruel Prince fan art online, that got me thinking… These incredibly talented artists deserve so much more recognition. Their gorgeous portraits, drawings, and art pieces must take hours to create, and oftentimes they don't get enough appreciation for their talent and hard work. So, I thought, why not spread some positivity by sharing my favourite pieces of fan art with my followers?
The images below absolutely blew me away when I first saw them, and they depict some of my favourite characters ever! Please go show these artists some love, because they are all so unbelievably talented!
Jude Duarte From The Cruel Prince (Art by Lauren Richelieu)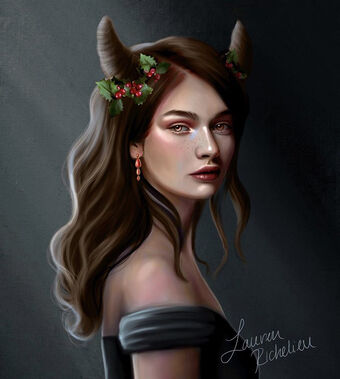 This is one of my all-time favorite depictions of Jude Duarte! The hair, the eyes, the glowy skin, EVERYTHING!!! She looks so stunning, and her expression totally matches her character in the books. Lauren Richelieu is AMAZINGLY talented!
Jude Duarte From The Cruel Prince (Art by Monica A. Borg)
YES YES YES A THOUSAND TIMES YES.
Another equally beautiful drawing of Jude! I love this more sinister/wicked interpretation of her! She looks so wonderfully evil! Also, look at the detail put into Nightfell! Ugh, I absolutely love it! Looking at all of this stunning art is really reminding how I'll never have a tenth of the talent these artists have! 😂
Lou Le Blanc From Serpent and Dove (Art by Monica A. Borg)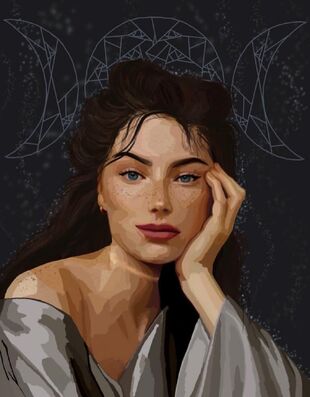 More beautiful artwork by the incredibly talented Monica A. Borg! This gorgeous drawing of Lou is literal perfection. I love her stunning blue eyes and adorable little freckles. And her signature smirk is everything!
The Archeron Sisters From the A Court of Thorns and Roses Series (Art by JoPainter)
I love the colors in this one! All the pastel pinks and purples are so beautiful. I love the sisters' dresses, especially Nesta's. The way the girls are just snuggled against one another is so adorable! And the flowers!! Ugh, so stunning. I could go on and on about everything I love about this image. It's just so perfect!
I'm overcome by the gorgeousness of all of this art!
I will definitely do more of these posts in the future, I love sharing all of this beautiful art work on my blog. What was your favorite piece in this post? Let me know in the comments!
See you next time,
Octavia