I was tagged by the lovely Mary @ Sophril Reads to do the I Dare You Book Tag! Thanks so much, Mary ❤
1. What Book has been on your shelves the longest?
Hard to tell… Probably the Percy Jackson series by Rick Riordan! Those books sparked my love for reading, so I hold them very close to my heart.
2. What is your current read, your last read, and the book you will read next?
I am currently reading my eARC of Unravel the Dusk by Elizabeth Lim, which is the sequel to Spin the Dawn. I'm really enjoying it so far!
My last read was Spindle Fire by Lexa Hillyer. It was a beautiful retelling of Sleeping Beauty set in a lush and magical fantasy world. It could be rather slow-paced at times, but overall I really enjoyed it.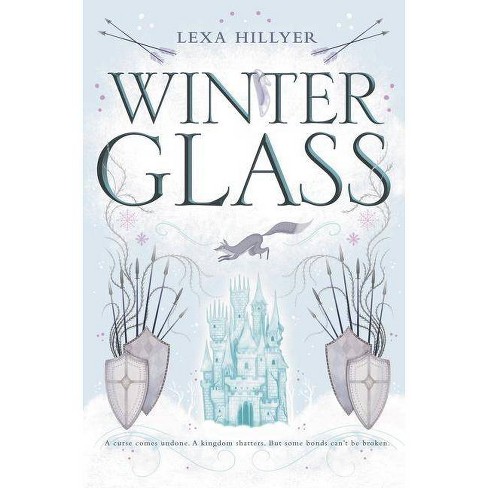 Spindle Fire has a sequel, Winter Glass, so I'm hoping to read that next!
3. What book did everyone like, but you hated?
I'm Crazy Minority Girl, so there are quite a few popular books that I didn't enjoy. To name a few:
Wicked Saints by Emily A. Duncan
The Raven Boys by Maggie Stiefvater
Truthwitch by Susan Dennard
The Wrath and the Dawn by Renée Ahdieh
4. What book do you keep telling yourself you'll read, but you probably won't?
Children of Time by Adrian Tchaikovsky. I keep telling myself that I'm going to read it soon, but it's been sitting on my bookshelf unread for three years now. 😬 I think it's time to donate it.
5. Which book are you saving for retirement?
None. If I wanna read it now, I'm gonna read it now.
6. Last page: Do you read it first or wait to the end?
Uhhhh… I know the obvious answer is wait to the end, cuz spoilers, but I'm guilty of *occasionally* skipping ahead and taking a peek at the last page… which usually results in face-palming and a lot of regret.
7. Acknowledgments: Are they a waste of paper and ink or interesting?
I don't typically read them, but I think they're worth the extra paper and ink. It's nice that the author is able to thank and recognize those who helped them in the process of writing their book!
8. Which book character(s) would you switch places with?
All too many. I would love to live in a magical fantasy world, so some characters I'd sell my soul to switch places with are Jude Duarte, Feyre Archeron, and Lou le Blanc.
9. Do you have a book that reminds you of something specific in your life?
Yes! The Warrior Cats series reminds me of my unconditional love for my cats! ❤🐱
10. Name a book that you acquired in an interesting way
I got my copy of My Lady Jane through a book donation bin at my local grocery store!
11. Have you ever given away a book for a special reason to a special person?
My friend and I were both going to attend a book signing event for the newest book in Shannon Messenger's Keeper of the Lost Cities series (I can't remember which book was being released at the time, it's a long series)! Sadly, she had a personal obligation the day Shannon was visiting our town, so she wasn't able to come to the event. I knew how disappointed she was, so to surprise her, I bought her an extra copy of the book and got it signed and personalized for her by Shannon herself! My friend was so happy!
12. Which book has been with you the most places?
Do eBooks count? A couple years ago, I read Everless by Sara Holland in between visiting several European countries (England, Ireland, France, and Iceland). I don't typically travel with physical books, so that's why I can only answer with eBooks for this question. I guess since my kindle holds hundreds of books on it, all of those titles have been with me the most places. 😂 But I'm only going to count the one I was actually reading, which is Everless.
13. Any 'required reading' you hated in high school that wasn't so bad two years later?
I'd have to reread the books to find out!
14. Used or brand new?
So, hear me out: I appreciate well-loved books, but only if they're well-loved by ME. So taking that into consideration, I definitely prefer brand new books over used books.
15. Have you ever read a Dan Brown book?
Nope. Should I?
16. Have you ever seen a movie that you liked more than the book?
I don't think so. I liked The Hunger Games movies quite a lot, but they're still not nearly as good as the books.
17. A book that's made you hungry?
I can't think of any off the top of my head, but I'm sure there are plenty!
18. Who is the person whose book advice you'll always take?
Literally anyone who has successfully recommended a book to me that I really enjoyed. This includes many of my Goodreads, blogging, and bookstagram friends!
19. Most read authors?
Probably Sarah J. Maas. She's not my favorite author ever, but she's released a crap ton of books (and I've read all of them). I've also read a lot of Holly Black, Marie Lu, and Rick Riordan.
20. Ship from two different books?
Hmm. Manon Blackbeak and Cardan Greenbriar.
I Tag:
Anyone else who would like to be tagged!
Hope anyone who does this tag has fun! ❤❤❤