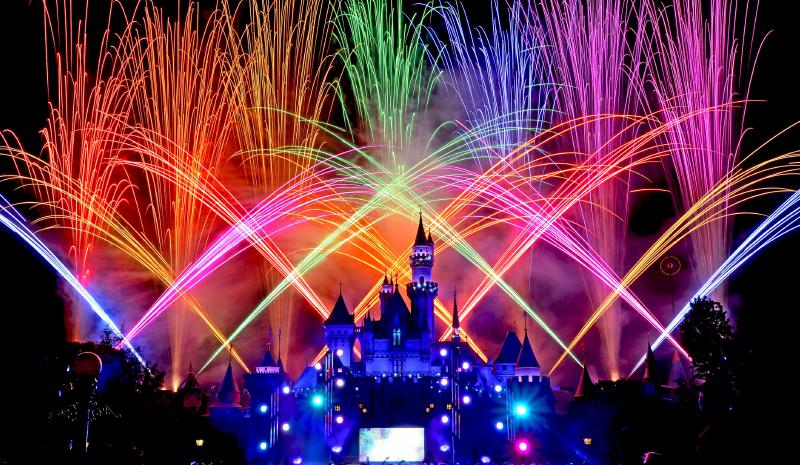 Thanks so much to Alexandra @ Reading by Starlight for the tag! The Disney Parks Book Tag is an original tag created by Alexandra, and I'm so excited to do it! I love anything to do with Disney, so I already know that I'm going to have a blast answering these questions!
☆ Mention the creator of the tag and link back to original post [Alexandra @ Reading by Starlight]
☆ Thank the blogger who tagged you
☆ Answer the 10 questions below using any genre
☆ Tag 5+ friends
☆ Feel free to copy the heading graphics (I made my own heading graphics, but you can find Alexandra's in her original post!)
This was a tricky one, as I haven't read many books set along rivers. Actually, I don't think I've read ANY books set along river.s Kind of embarrassing, I know. I have, however, read a book that incorporates a metaphorical river, and that book is A River in Darkness: One Man's Escape From North Korea by Masaji Ishikawa. I'm realizing now that I don't talk about this memoir enough on blog. It was an incredibly impactful read, so impactful that I still find myself thinking about it quite often (and I read this book three years ago). I'm not a huge non-fiction geek, but this is definitely one of my all time favorite books, as it truly moved me.
I didn't want to mention this book in my post, because I know Alexandra already mentioned it in hers, but GUYS. I had to! To Kill a Kingdom by Alexandra Christo is literally one of my favorite books ever, and it was also the inspiration for the name of my blog! It's a fast-paced mermaid adventure that is full of action, excitement, danger, and a hint of romance 😉 I can't recommend this book enough!
The Woman in Cabin 10 by Ruth Ware definitely has an eerie vibe to it. I was on the edge of my seat the whole book, frustrated because I knew something in the story was amiss but I didn't know WHAT. There were so many sinister twists and turns that I never saw coming! You'll definitely enjoy this book if you like suspenseful mysteries that keep you guessing until the very last page.
Dang it, I really should have saved The Woman in Cabin 10 for this prompt! Well, it's no big deal, because I've read quite a number of thrilling books! For this question, I'm gonna have to go with an oldie but a goodie: The Hunger Games by Suzanne Collins. I mean, what book is more thrilling than The Hunger Games? The idea of forcing children into an arena to fight each other to the death is HORRIFIC, to state the obvious. This book is full of lots of violence, bloodshed, and gore, making it a very thrilling read.
Set in good ol' Alabama, Rebel Belle by Rachel Hawkins follows Harper Price, a Southern belle turned superhero, as she navigates high school AND uses her powers to save the world! This book is so much fun, as is the rest of the trilogy. It's the lightest, fluffiest book you'll ever read, and I especially recommend it for times like these if you're feeling paranoid/stressed out. This book is the perfect escape!
One of the settings of The Cruel Prince by Holly Black is the Palace of Elfame, the home of Cardan Greenbriar (my no. 1 fictional boyfriend 😍💕)! The Cruel Prince is the amazing first installment in the Folk of the Air trilogy, which might just be my favorite series of all time (and that's saying a lot)! If you haven't read The Cruel Prince yet, what are you doing with your life?! GO READ IT NOW!!! 😂
Circe by Madeline Miller is such a beautiful, whimsical book. I love mythology retellings, and this book is one of my favorites. It follows the life of Circe, daughter of Helios. Madeline Miller's writing is so lush and enthralling, and reading her words feels like travelling to another dimension where everything in your life is a distant memory, much like a dream. I absolutely loved this book, and writing about it now is making me want to reread it! I'm also hoping to read Madeline Miller's other novel, The Song of Achilles, this month!
I legit have the perfect book for this prompt! Above All Else by Dana Alison Levy is a story about two best friends attempting to climb Mount Everest, but the further I got along in the book, the more I realised that it's about much more than climbing the highest, most dangerous, mountain in the world. It's about love, friendship, family, and living life to the fullest– All themes that I love in a book!
Spin the Dawn by Elizabeth Lim is steeped in the luscious beauty of Chinese culture! It's also a loose Mulan retelling, and a very good one at that! Any novel that simply hints at influence from Mulan is an instant hit for me! Spin the Dawn is a wonderful story full of enchanting world-building and charming characters. The sequel, Unravel the Dusk, is just as good, and it comes out this July!
These Broken Stars by Amie Kaufman and Meagan Spooner (one of my fav author duos) may be a romance novel, but it is just as action-packed and fast-paced as it is swoonworthy and romantic! It's such an entertaining sci-fi read that had me hooked until the very last page. The chemistry between the two main characters is ON FIRE, and it sort of gave me Jack-and-Rose-from-Titanic vibes (which is unsurprising, as I believe this book is marketed as Titantic meets Star Trek).