Spoilers ahead! Read at your own risk!
One of my all-time favorite series has to be the Starbound trilogy, a breathtaking set of novels full of action, romance, suspense, and endless galactic thrills! I was inspired to reread this wonderful trilogy after seeing Alexandra's lovely review for These Broken Stars, the first book in the series, on her blog… She was rereading the series too! The two of us actually ended up rereading the last installment in the trilogy, Their Fractured Light, together! I can't describe how amazing it was being able to gush about these books with another human being who loves them as much as I do! Alexandra is the most wonderful bookish bestie/buddy reader out there, so I definitely encourage you to go swing by her lovely blog and check out her posts! She posts the best book reviews and book tags, and her book recommendations are absolutely incredible! 😀
I was going to do an individual review for each Starbound novel, but since I read them all in a row, I think it might just be easier for me to lump them into one long, 3-in-1 review/post. I'm planning on writing a mini-review for each book, but let's face it: all of my ranting and gushing is probably going to result in three longgggg, extensive reviews. I'll try to keep things short and sweet, but I make no promises!
With that being said, let's begin with the first book in this series… These Broken Stars!
It's a night like any other on board the Icarus. Then, catastrophe strikes: the massive luxury spaceliner is yanked out of hyperspace and plummets into the nearest planet. Lilac LaRoux and Tarver Merendsen survive. And they seem to be alone.
Lilac is the daughter of the richest man in the universe. Tarver comes from nothing, a young war hero who learned long ago that girls like Lilac are more trouble than they're worth. But with only each other to rely on, Lilac and Tarver must work together, making a tortuous journey across the eerie, deserted terrain to seek help.
These Broken Stars was an easy five star read for me, as it's the perfect combination of everything I love: a bit of mystery, a hint of dystopia, a dash of romance, and, of course, a whole lot of sci-fi!
I often see this book described as "Titanic in space", and truly, it's impossible not to see the similarities. A luxurious cruise ship that meets a devastating end? Check. A forbidden romance between a wealthy (reheaded) heiress who's tougher than she looks and a humble artist with a heart of gold? Check. (But don't worry, neither character winds up dead at the end of the book… in case that was on anyone's mind!).
Titanic has always been one of my favorite films, so it was just wonderful to see it re-imagined in These Broken Stars, whether it was the authors' intentions or not. But where the film Titanic ends shortly after the massive vessel sinks, Lilac and Tarver's adventure in These Broken Stars begins once the luxury spaceship crashes on a mysterious planet full of chilling secrets.
Speaking of which, what I love most about These Broken Stars is the dark and creepy atmosphere of the story. We quickly learn that the planet our protagonists have landed on is not all that it seems, giving the setting a very eerie vibe. Some reviewers have said that they found the story to be very boring once Lilac and Tarver landed, but I couldn't disagree more! Thrilling twists and turns as well as the desire to know the truth about the planet kept me reading long into the night BOTH times I read this book!
Also: characters. I know for a fact that I wouldn't have enjoyed this book as much as I did if the characters hadn't been as beautifully developed as they were! Amie Kaufman and Meagan Spooner absolutely nailed it with Lilac and Tarver, and I truly don't think us readers could have asked for a better pair of protagonists. Considering they were the only two characters present for the bulk of the story, I'm pretty sure it's safe to say they literally carried the whole book! I'm not always a fan of books told in multiple characters' POVs, but I'm so glad that These Broken Stars was, as I loved reading from both Lilac and Tarver's perspectives. They both had such different ways of viewing things, but they were equally fascinating to read about!
I honestly can't gush enough about this book, and if you haven't read it yet, what are you doing with your life??? With phenomenal storytelling, an otherworldly atmosphere, and amazing characters, These Broken Stars is an incredible debut novel and a wonderful start to the Starbound trilogy.
Final Rating: 5/5
Jubilee Chase and Flynn Cormac should never have met.
Lee is captain of the forces sent to Avon to crush the terraformed planet's rebellious colonists, but she has her own reasons for hating the insurgents.
Rebellion is in Flynn's blood. His sister died in the original uprising against the powerful corporate conglomerate that rules Avon with an iron fist. These corporations make their fortune by terraforming uninhabitable planets across the universe and recruiting colonists to make the planets livable, with the promise of a better life for their children. But they never fulfilled their promise on Avon, and decades later, Flynn is leading the rebellion.
Desperate for any advantage against the military occupying his home, Flynn does the only thing that makes sense when he and Lee cross paths: he returns to base with her as prisoner. But as his fellow rebels prepare to execute this tough-talking girl with nerves of steel, Flynn makes another choice that will change him forever. He and Lee escape base together, caught between two sides in a senseless war.
The stunning second novel in the Starbound trilogy is an unforgettable story of love and forgiveness in a world torn apart by war.
After reading These Broken Stars, I didn't think any sequel would stand a chance at being as good as its predecessor. But This Shattered World proved me wrong! While I do think that These Broken Stars was slightly better, This Shattered World was still an amazing sequel that exceeded my expectations by somehow managing to avoid the dreaded book two curse!
This Shattered World introduces us to two more core characters, Jubilee Chase and Flynn Cormac. I think Jubilee and Flynn's relationship was really special, for a multitude of reasons. For one thing, they were from opposite sides of a war, which definitely played a key role in the complexity of their feelings for one another. They wanted to be together, but at what cost?
What's so fantastic about This Shattered World are the powerful messages and themes it adds to the series… As Alexandra wisely pointed out during one of our conversations, the high stakes and emotional intensity of war play a huge part in Jubilee and Flynn's reluctance to declare their love for each other. A big theme in the novel is the couple's desire to live in a peaceful world and find out if what they have is real, or if their feelings for each other have just been heightened due to the magnitude of war. Because in that type of situation, you're inevitably going to think rashly and make questionable decisions!
I noticed something else very important when Lilac and Tarver made an appearance towards the end of the book. During their brief cameo, Jubilee and Lilac made a few quick exchanges, but none of them went the way I expected them to! I assumed that we'd be forced to witness the typical girl-on-girl hate trope that is written into SO MANY Young Adult novels… SO MANY. Since they came from such vastly different backgrounds and life experiences, I was fearful that Lilac and Jubilee would immediately start being judgemental bitches towards one another, because when does that NOT happen in YA? But Meagan Spooner and Amie Kaufman totally surprised me when they didn't immediately pit Jubilee and Lilac against each other like other YA female characters constantly are. The two girls admired and respected each other for their different skills, and that was so wonderful to see!
The second books in trilogies are typically the worst in my experiences, but This Shattered World blew my expectations out of the water! It was a satisfying sequel to These Broken Stars, and a spectacular set-up for the third and final installment in the series, Their Fractured Light!
In short, This Shattered World is a sensational addition to the Starbound trilogy, as it portrays love, war, peace, forgiveness, and survival in such beautiful ways.
Final Rating: 4.25/5
A year ago, Flynn Cormac and Jubilee Chase made the now infamous Avon Broadcast, calling on the galaxy to witness for their planet, and protect them from destruction. Some say Flynn's a madman, others whisper about conspiracies. Nobody knows the truth. A year before that, Tarver Merendsen and Lilac LaRoux were rescued from a terrible shipwreck—now, they live a public life in front of the cameras, and a secret life away from the world's gaze.
Now, in the center of the universe on the planet of Corinth, all four are about to collide with two new players, who will bring the fight against LaRoux Industries to a head. Gideon Marchant is an eighteen-year-old computer hacker—a whiz kid and an urban warrior. He'll climb, abseil and worm his way past the best security measures to pull off onsite hacks that others don't dare touch.
Sofia Quinn has a killer smile, and by the time you're done noticing it, she's got you offering up your wallet, your car, and anything else she desires. She holds LaRoux Industries responsible for the mysterious death of her father and is out for revenge at any cost.
When a LaRoux Industries security breach interrupts Gideon and Sofia's separate attempts to infiltrate their headquarters, they're forced to work together to escape. Each of them has their own reason for wanting to take down LaRoux Industries, and neither trusts the other. But working together might be the best chance they have to expose the secrets LRI is so desperate to hide.
This book tore me apart.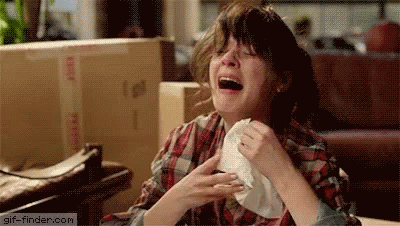 Going into Their Fractured Light, I had no idea how the conclusion of the story would unfold, but I'm so pleased with the way Kaufman and Spooner decided to end this incredible trilogy.
This last installment in the Starbound trilogy was truly the grand finale I hoped it would be. We meet two final players in this thrilling galactic war: Sofia Quinn and Gideon Marchant. I love how each of this series' six protagonists are so different, yet all so wonderful to read about. I had endless admiration for Sofia's strong spirit and quick tongue, and I loved Gideon's wit, determination, and kindness. I especially loved how despite all of the horrors each of the six characters faced, they still fought tirelessly and risked their lives for the survival of humanity. In my opinion, Sofia was one of the most interesting characters in the whole series, probably because she was the most damaged. We, as readers, see her hopelessness, grief, and heartbreak, all of which greatly contribute to the choices she makes throughout the book. Reading through Sofia's perspective was so breathtaking, and she's definitely a character that I'm going to remember for a long time.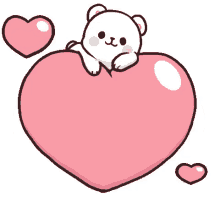 Now. Let's just take a moment to appreciate the epic-ness of all three Starbound couples FINALLY joining together in the series finale. I love how the six characters reunite pretty early on in the book, because I've been waiting TWO WHOLE BOOKS for these six characters to finally come together and save the galaxy! While Their Fractured Light is still Sofia and Gideon's story, the second half of the book focuses heavily on all six characters, and I for one really loved that. Both of the first two books were mostly focused on one couple, whereas this one was very evenly split between the new romance (Sofia and Gideon) and the two old ones (Jubilee and Flynn, and, of course, Lilac and Tarver, the couple that started it all). I don't think I connected with Sofia and Gideon as a couple on the same level as I did Lilac and Tarver and Jubilee and Flynn, but to be fair, I think this is because they didn't get enough "screen time" to further develop their romance. I still really loved their individual character arcs, though! I think they make an adorable couple, but you can tell they have a lot to figure out together before they settle down into a comfortable relationship like the other two couples did.
I love how one of the big themes in the story is choice. All six characters have to make very difficult choices through the course of this series, adding to the story's overall complexity. While the Starbound trilogy is full of endless action and thrills, it is also full of meaningful moral decisions made by each character. The Starbound trilogy contains the depth that is so difficult to find within the YA genre, making it a truly special series.
The ending of Their Fractured Light wrapped up this magnificent series so well. The authors really made it into something beautiful, and while it was rather open-ended, I think it was the perfect way to conclude the story. The final message brought tears of joy to my eyes!
I'm going to miss this wonderful series so much, but I know I'll revisit it soon. It made me laugh, smile, and cry, and I don't think any other book or series will live up to it for a long time. I'm sad that it's over, but I know that Lilac, Tarver, Jubilee, Flynn, Sofia, and Gideon will all be waiting for me when I'm ready to reread this beautiful trilogy once again.
Deeply touching and breathtakingly meaningful, Their Fractured Light was the spectacular ending that these beloved characters deserved. ❤
Final Rating: 4.5/5
Series Rating: 5/5
(so much for "mini-reviews"… these were all long AF 😂)