I had big plans for this month.
I was going to blog a ton, be productive, spend less time inside of the house scrolling through social media, and attempt to reconnect with some of my close friends who I have not seen since March.
Surprise, surprise! I succeeded in doing basically none of those things. Well, except the last item on that list. I DID manage to reach out to one of my school friends and check in with her. I was feeling so lonely, and it turns out she was too. I missed her a lot, so it felt really good to talk with her again, even if it was over video call. It felt like a small step towards what used to be normal, everyday human interaction 😂
But besides that, I wasn't very productive. At all. I've neglected my blog all month, and I'm so ashamed of myself for doing so! But, at the same time, I can recognize that I was getting burnt out, and I really needed a break. Since finals week is nearly here, I doubt I'll be able to blog much in December either… Hopefully I can get back into the swing of things in the new year, once all of the stressful stuff is over!
Even though it's finals season, I"M SO HAPPY THAT IT'S DECEMBER! My family and I just put up our Christmas tree last weekend, and it was amazing! I feel like we all need a bit of Christmas cheer right now, so I'm beyond happy that the holiday season has officially begun.
But back to November… While I didn't blog very much, I did succeed in reading quite a few books. I buddy read the Caraval trilogy with the lovely Alexandra last week, and it was tons of fun! The Caraval trilogy has definitely made it my list of favorite series, and I think Alexandra feels the same way! Experiencing the magic and mystery of Caraval with her (through the wonderful and whimsicle realm of Instagram DM) was such a blast, and I can't wait for more buddy reads in the future!
The Caraval novels weren't the only fantastic books I read this month! Take a look at all of my November reads:
Total Number of Books Read: 10
The Selection by Kiera Cass (Reread): I've been wanting to reread The Selection series for such a long time, and this month I finally got around to it! Rereading these books was so relaxing and calming for me, and it definitely made my month a whole lot better. Don't get me wrong… The Selection has a lot of flaws. The world building is incredibly vague, and there are some plot elements that don't quite make sense… BUT THIS BOOK IS SO ENTERTAINING. I've reread it several times, and I always finish it in one sitting. It's my go-to comfort read when the real world is too scary to deal with… Yes, it's kind of trashy, but it makes me feel all warm and fuzzy inside! So how can I give it anything but five stars? Rating: ★★★★★
The Elite by Kiera Cass (Reread): The Elite was, of course, just as addictive and entertaining as The Selection was! America got on my nerves at times, but overall, she's a great character, and I admire how she always questions the decisions of those in charge and stands up for what she believes in. She went through some wonderful character development in this book, and we also got to dive deeper into her relationships with the other characters in the story. For example, the love and tenderness America felt for her dad was so heartwarming, because… let's face it. Most parents in YA novels are either absent, abusive, or deceased. 😬 Rating: ★★★★★
The One by Kiera Cass (Reread): The One was such a sweet, fluffy, and BEAUTIFUL ending to the Selection trilogy (we don't talk about the spin-off duology… YUCK 🤮). I feel like everything came to a conclusion so perfectly, and even though the last few chapters felt a bit rushed (Maxon breaking up with America, getting shot, and then declaring his undying love for her all within 20 pages)… WHO CARES! It's true love, y'all. I love this trilogy so much, and while I'm sad that it's over, I know I'll probably reread it again in a few months and love it just as much as I did the first and second times. Rating: ★★★★★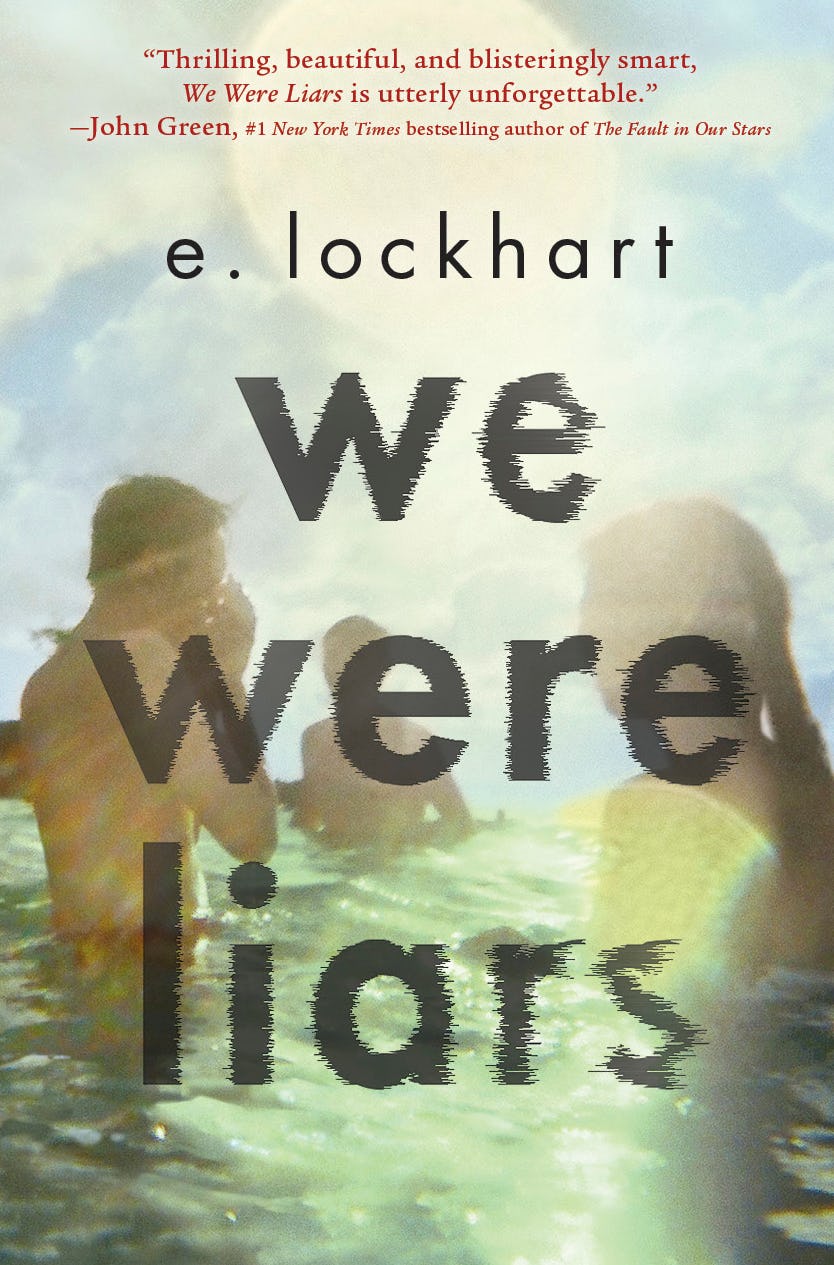 We Were Liars by E. Lockhart: This book was mellow and unsuspecting at first, and I really didn't get into it until the second half… But once I did, I was completely hooked. This story is raw, horrifying, and painful, and all of the rumors are true: you will NEVER see the final plot twist coming! It's deeply sickening, but truthfully, I can't imagine the book ending in any other way. We Were Liars is a novel that will stay ingrained in my mind more a long time to come. It is extremely heartbreaking and powerful, and I won't ever forget it. Rating: ★★★½☆
Caraval by Stephanie Garber (Reread): Getting to reread Caraval was such a pleasure! The whimsicle fantasy world Stephanie Garber has woven together is so easy to get engrossed in, and her characters are wonderful as well. I forgot how much I loved the romance between Scarlett and Julian, and it was so fun getting to re-experience their love story. Caraval will forever remain one of my all-time favorite fantasy novels, and I know I'll definitely reread it again it the future! Rating: ★★★★★
Legendary by Stephanie Garber (Reread): The first time I read Legendary, I wasn't the biggest fan of it. I found Tella selfish and annoying, and I missed reading from Scarlett's pespective. But this time around, I absolutely LOVED Legendary! I think it's partially because I came into it knowing what to expect, and partially because I found many more things to appreciate about the book. I even found myself connecting with Tella's character more, and while I still love and relate to Scarlett the best, I do have admiration for Tella as well! Overall, my second read of Legendary was so much better than my first one, and I'm really glad I gave it a second chance! Rating: ★★★★★

Finale by Stephanie Garber: Oh gosh, this last installment in the Caraval trilogy was such a glittering, magical finale! I guess that's why Finale is the title of the book 😂 I really enjoyed all of the new plot elements Garber introduced in this novel, and I liked that I got to read from both Scarlett and Tella's perspectives (but I do feel like there were a lot more Tella chapters than Scarlett chapters 😭). The ending of Finale felt a little rushed to me (I think the book could've been a bit longer), but I still really liked it, and it's reassuring to know that there's an upcoming spin-off series set in the Caraval universe… hopefully it'll answer some of the questions I still have! Rating: ★★★★★
A Kingdom of Flesh and Fire by Jennifer L. Armentrout: I liked this book, but not as much as everyone else did. With all of the bookstagram hype it's gotten, I expected to fall head over heels in love with it! Everyone told me it was so fast paced that they read it in a day (this is 600+ pages we're talking about). But this book was SUCH a drag for me. It was really slow paced, and it didn't really pick up until the very end. The ending WAS pretty awesome, and I AM excited for the sequel, but I can't deny that this book let me down quite a lot. Book one was so much better. Plus, Poppy and Casteel both annoy be SO MUCH. And their relationship is toxic AF, but nobody seems to want to talk about that… Rating: ★★★½☆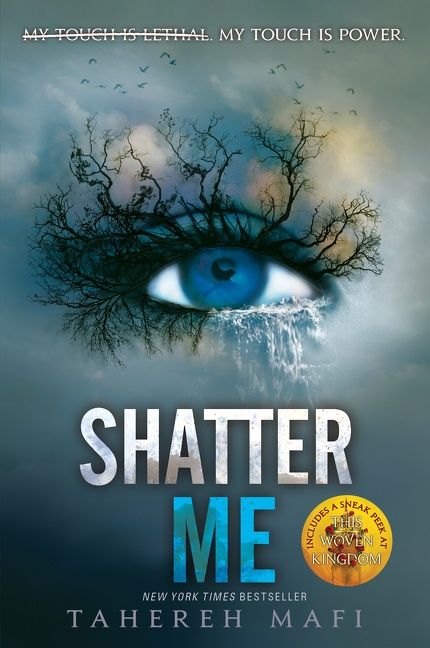 Shatter Me by Tahereh Mafi (Reread): The Shatter Me series is one of my all-time favorites (perhaps THE all-time favorite), so you can imagine how happy (and emotional) I was to revisit it this month. It was really interesting to see this broken, frightened version of Juliette after having gotten to know the strong, powerful woman she eventually becomes in the later books, which I have already read. But I think that makes her emotional journey all the more impactful. Tahereh Mafi's writing style is absolutely stunning (even though some of her metaphors are a bit… out there), and the story's plot is fueled by constant action, mystery, and character development. The only reason why I gave this book 4 stars and not 5 is because 1) the world-building sucks and is incredibly vague, and 2) I am 100% #TeamWarnette, so it was difficult to watch the romance between Juliette and Adam unfold. 😂 Rating: ★★★★☆
Unravel Me by Tahereh Mafi (Reread): I enjoyed Unravel Me even more than Shatter Me both times I read it! I love how in it, we start to see a glimpse of Juliette's emotional growth, even though she is pretty closed off and cold at the start of the book. I also love how we get a ton of Warnette action in this book (Chapter 62… if you know, you know). Warner is such a deep, complicated character, and peeling back his emotional layers alongside Juliette was such a beautiful experience. I also appreciated the fact that we got to see a lot more of Kenji in this installment, for he is, after all, the best character in the whole series. Rating: ★★★★★
It's finals season, so I basically had NO time to blog this month… But winter break is almost here, so I promise I'll be back to my normal posting schedule soon!
Next week is finals week, so I definitely won't have any time to blog 😦 But on the bright side, I have two weeks of winter break after that! So you can expect tons of content from me then!
As for reading, I'm not exactly sure how many books I'll be able to finish by the end of the month… by the end of the YEAR, I mean! I only have two books left until I meet my Goodreads 2020 Reading Challenge goal of 100 books, and I have confidence that I can do it! I started off this year in a really terrible reading slump, so I'm proud of myself for being able to bounce back and still read tons of great books!
Gosh, can you guys believe that 2020 is nearly over? I certainly can't! Cheers to hoping 2021 will be a better year than this one was! 😂
Bye for now,