Sorry for posting this wrap up so late! I just got back from vacation, and I'd been taking a brief break from blogging. But I'm back now!
June has always been one of my favorite months of the year, because it marks the start of summer, the season full of sunshine, relaxation, beach trips, and all that good stuff. I've been on summer break for the past few weeks, and I've had such an amazing time catching up on my reading all while enjoying the epic summer vibes surrounding me! I went to the beach multiple times last month, which was so much fun, since it's one of my favorite places! What reader doesn't love reading in the warm summer sand with the gentle crash of waves in the background? It's so peaceful!
With all of the free time summer break has given me, I managed to read a lot in June! And many of the books I read were incredible! Let's go ahead and take a look at them, shall we?
Total number of books read: 14
The Inheritance Games by Jennifer Lynn Barnes: In all honesty, this book was a bit of a let down. It definitely wasn't bad, but it wasn't nearly as good as I expected it to be, having read so many glowing reviews for it. The pacing was rather slow (especially for the first half of the book), and I feel as though the characters could have been better developed. The plot twists were well thought out, but some of them, particularly the one at the end, just seemed odd to me. I guess I'll have to read the sequel in hopes that things will be further explained! Rating: ★★★☆☆
The Ones We're Meant to Find by Joan He: This book has me so conflicted! On one hand, the concept behind it was insanely interesting, and every single aspect of the world was incredibly detailed. On the other hand, many parts of the book were really slow paced. The first half of it was difficult to get through, and even though it picked up significantly after 200 pages or so, it took too long for things to get exciting. I should also mention that the book is written in dual POV… One of the risks of reading a story written in multiple perspectives is that you might have one POV feel much more compelling than the other. Unfortunately, that was the case in The Ones We're Meant to Find. I think this is mainly because Joan He decided to write one character in 1st Person POV, and the other in 3rd Person POV… which made no sense to me. I connected with the 1st Person POV way more, and the 3rd Person POV just ended up feeling dull and monotonous. But, despite its flaws, I still think that The Ones We're Meant to Find was a very well written sci-fi novel, and I'm glad I read it! Rating: ★★★☆☆
House of Hollow by Krystal Sutherland: I went into this book with sky-high expectations, and it did not disappoint! It was the perfect mix of fantasy, horror, and mystery, and I swear, my eyes were literally glued to the pages! Krystal Sutherland did an excellent job of building up suspense while still maintaining a fast-paced, entertaining plot. All of the twists and turns had me on the edge of my seat, and I was never once bored. I still can't get over that shocking, sickening plot twist that was revealed at the very end… I DID NOT SEE IT COMING AT ALL! House of Hollow is easily one of the most original books I've ever read and from here on out, I'll be recommending it to everyone I know! Rating: ★★★★★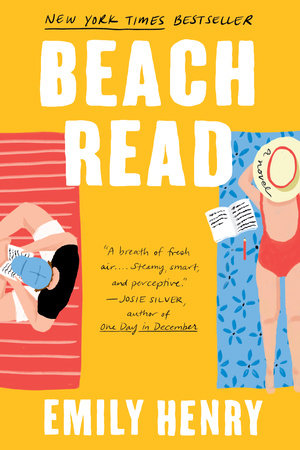 Beach Read by Emily Henry: I liked this book a lot! It was more than just the light-hearted rom-com I expected it to be– It had heavy themes of grief, trauma, and depression, all of which I think were portrayed in a very raw, realistic way. The characters were extremely complex, and their emotions were written so vividly. I would definitely recommend this book to anyone who is looking for a heavy, emotional romance novel that contains both happy, joyful moments, and poignant, sad ones. Rating: ★★★★☆
An Emotion of Great Delight by Tahereh Mafi: Tahereh Mafi is one of my all time favorite authors, and every single one of her books that I've read has been great! An Emotion of Great Delight was no exception! It's such an emotional book that will REALLY have you feeling all the feels. All of the characters were so complicated and well developed, even the supporting ones! My only complaint is that sometimes, the flowery, poetic writing could be so packed full of similes, metaphors, and imagery that everything just felt… chaotic. Tahereh Mafi is a truly talented author, but in this book, the writing just felt a little too over-the-top for my personal taste. But, nonetheless, An Emotion of Great Delight is still a fantastic, powerful novel that I'd highly recommend! Rating: ★★★★☆
The Kiss Quotient by Helen Hoang: I was scared that this book wouldn't live up to the hype, but it most definitely did! It was so adorable and entertaining, and I'm 100% in love with both of the main characters. I also have to applaud the fantastic autism rep. I've read so many reviews from readers who saw themselves in the autistic MC, Stella, and were inspired to seek out diagnoses! Isn't that amazing? You can rest assured that I'll be picking up more of Helen Hoang's work in the near future, since I can't get enough of her writing! Rating: ★★★★☆
The Handmaid's Tale by Margaret Atwood: This book is equal parts frightening, disturbing, and compelling. The world of Gilead has quickly become one of my favorite dystopian settings, not just because it's sickeningly fascinating, but also because it doesn't feel impossible. It's a demonstration of our society's potential future, which is what makes it truly scary. I've heard that the show adaptation of The Handmaid's Tale is even better than the novel, so I'm off to watch that next. Wish me luck! Rating: ★★★★☆
Tweet Cute by Emma Lord: I absolutely LOVED this adorable gem of a book! The characters were charming, the romance was sweet, the banter was hilarious, and the heavenly descriptions of baked goods had my mouth watering (if you're a foodie, you NEED to read this book). I would highly recommend Tweet Cute to anyone looking for a cute, romantic, laugh-out-loud YA Contemporary! Rating: ★★★★★
Love & Gelato by Jenna Evans Welch: This was a quick, entertaining read that I flew through in just a day! It's nothing wildly unique, but it's so easy to get sucked into that it's impossible not to enjoy it! I love summer abroad stories, and this is definitely one of my new favorites. Perfect for fans of Anna and the French Kiss and The Sisterhood of the Traveling Pants! Rating: ★★★★☆
You Have a Match by Emma Lord: After falling in love with Emma Lord's debut novel, Tweet Cute, I was hungry for more of her work! So of course I HAD to pick up You Have a Match, a story about self discovery, family, friendship, and love! Did I mention that it's also loosely inspired by The Parent Trap? What more could you possibly want in a book? Unsurprisingly, You Have a Match was a five star read! Rating: ★★★★★
A Touch of Darkness by Scarlett St. Clair: I really love the concept behind this book. Greek gods and goddesses living in our modern-day world as fashion designers, night club owners, celebrities, and the like? Ummm, YES PLEASE. But, sadly, A Touch of Darkness is a victim of poor execution. The world building was very vague, and the characters could use a lot of development. Do I think this is a bad book? Definitely not. I had fun reading it! I just wanted… more. But I'm invested in the story enough to want to know what happens next, so I'll still be continuing on with the series! Rating: ★★★½☆
One Last Stop by Casey McQuiston: This is another book that I "liked" but expected more from. It didn't instantly pull me in like McQuiston's debut novel Red, White & Royal Blue did, and it took me a good 150-200 pages to get fully engrossed in the story. But thankfully, the second half of the book was really enjoyable, and I loved the themes of found family! Also, the representation/diversity in this book is wonderful, and it's definitely something that more authors need to take note of! Rating: ★★★½☆
A Strange Hymn by Laura Thalassa: While this book wasn't quite as good as its predecessor, Rhapsodic, it was still really, really enjoyable! It introduced us to so many new plot elements, and I loved how it was mainly set in the fae world (not the mortal world). Getting to learn more about the fae and their magic system was so exciting! My only other comment is that while I love Des and Callie's romance, I have to admit that the power imbalance between them is very toxic. I hope this is something that changes in future books in the series! Rating: ★★★★☆
Dragonfly in Amber by Diana Gabaldon: I've been wanting to dive back into the world of Outlander ever since I finished book one way back in March! But Diana Gabaldon's 800+ page long tomes are INTIMIDATING, so it's taken me a couple of months to muster up the courage to start book two, Dragonfly in Amber. I'm surprised by how fast I flew through it! For the most part, it was incredibly fast paced and intense (there were only a few slow sections), and Gabaldon's writing was as gorgeous as ever! Claire Fraser is officially one of my all time favorite female characters, and I love how she never puts up with any bullsh*t! I can't wait to see more of her and Jamie in book three. Rating: ★★★★½
Review: The Crown of Gilded Bones by Jennifer L. Armentrout
I'm hoping to have another successful month of reading in July! Some of the books I want to pick up are Defy the Night by Brigid Kemmerer (which I was lucky enough to receive an ARC of!), These Violent Delights by Chloe Gong, and The Queen Will Betray You by Sarah Henning!
I hope you all had a fantastic June! Let me know what books you read down below in the comment section!
Until next time,